Our biggest fear with storytelling is that we might disclose too much. It is after all storytelling and not group therapy! At work, no one wants to be like that friend on Facebook who overshares.
The paradox is that successful storytelling requires vulnerability. This then begs the question—how can we do storytelling and do it well?
When working with clients, I suggest thinking in terms of 'storytelling wells'. These wells are what you use to draw your stories. They provide you with storytelling ideas. The wells help us strike a balance between vulnerability and oversharing.
Public story well
These are stories that are available in the public domain.
For example, check out how thought leader Carolyn Tate uses the Golden Buddha story (available in the public domain) to create a link to her message. You could use this story too and land it on a message that is relevant to your audience.
Professional story well
These are stories about things that happen at work. Zappos is an online retailer with a core value to 'deliver WOW through service'. A legendary customer service story is how Zappos shipped a pair of shoes at no charge to a customer whose Zappos shoe order had been delivered to the wrong location. The customer was a best man at a wedding, and the replacement order literally saved the day.
Personal story well
This is powerful stuff in business yet it requires some level of self-disclosure and vulnerability. Here is an example of a personal story I share on my website and LinkedIn profile.
Private story well
These are stories you decide not to share; they are private. You as the storyteller decide what is private for you. Sometimes a client wants to share a story about having undergone a serious illness. The test I recommend my clients use is, what is the purpose of this? And how does this serve the room (help your audience)? If the line between personal and private is blurry, this simple test can help you.
Understanding and using these storytelling wells prevent your stories from floundering on the rocks of inappropriate disclosure.
Please comment, I love hearing from you.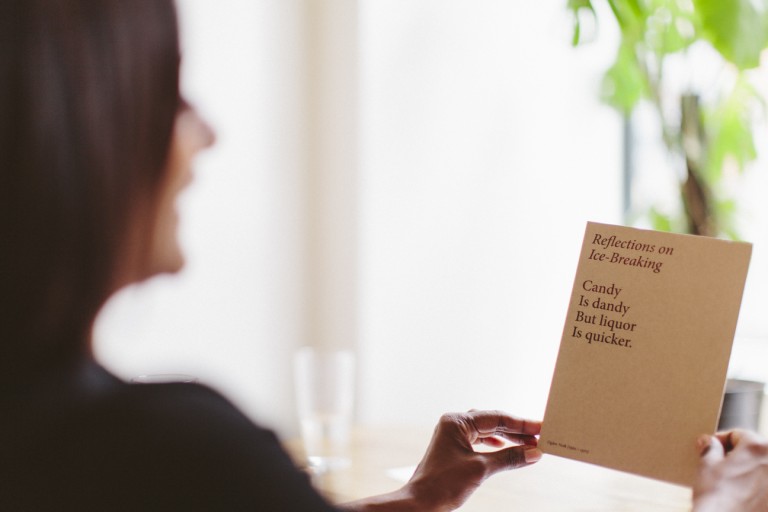 "We work with people who only want the data; the facts. Do I just stick with facts or tell stories?" This is a frequent statement I hear from leaders all over the world.
Most leaders stick with just the data, often stemming from their subject matter or technical expertise. Unsurprisingly, this results in little or no audience engagement and very little recall. On the other hand, a few leaders use stories only, and this can feel hollow: where is the data to back it up?
When it comes to data versus stories, we are asking if we should appeal to people's heads or their hearts? Much as we like to believe that people are rational beings and that appealing to their heads with logic should persuade them, we know this to be far from the truth. If logic alone does the trick, life would be so easy: we could tell people the logical thing to do and they would do it!
Sally Hogshead, the author of How To Fascinate, says 100 years ago our attention span was 20 minutes. Today our attention span is nine seconds. You read that right: nine seconds. We have essentially become mean, lean scanning machines –  a survival mechanism that gets us through the challenges of living with daily information tsunamis.
Interestingly, the nine-second stat applies only to data. The minute we engage with emotion and story, a much wider window of attention opens up.
So it's time to move beyond binary: yes, use data, but also connect, engage and inspire with the right story.
Please comment, I love hearing from you.
A few minutes before I was to go on stage recently, the MC who was introducing me glanced at the printed sheet in front of her, looked up and said: "You look so much younger in the photo here."
OUCH!
I made a joke in response and then stepped on to the stage. Shaken but not stirred, as Mr Bond would say. Later I sent a text to my mentor about the MC's quip. My mentor sent the most beautiful text back and concluded with a quote "Your better self showed up". I joked and texted back: "Sometimes my better self goes on unexplained absences!"