Within the first 18 months of setting up our business, we had an article published in The Age newspaper. It made massive waves, and our phones and inboxes began to overflow with great feedback.
The very next day, however, a vicious attack on the article from another consultant appeared in The Age, while online a 'storytelling expert' went ballistic with personal criticism that just kept snowballing. It was traumatic and humiliating. At the moment of our lowest ebb, the phone rang. It was a CEO we had recently worked with. He had never personally rung us before, but did now to say, 'First of all well done for standing up for what you believe in.' Then he added, 'Every time you stick your neck out, there will always be someone who will try to kick it in.' The CEO was empathetic, reminding us what the stakes are when you enter the arena.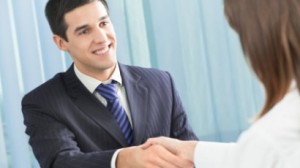 'Do you have any lighter fuel?' the interviewer asked Chris Darwin, Charles Darwin's great-great grandson.
Once upon a time, Chris had a job where he had to wear a suit. Having tried it though, he decided that it wasn't for him. It just wasn't the right fit – and fit, he resolved, was going to be one of his priorities from now on.